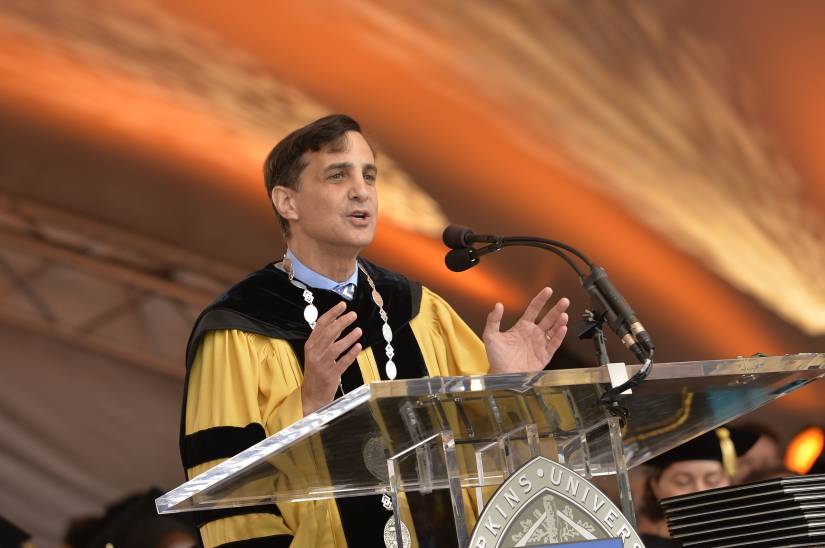 Meet President Daniels
Ronald J. Daniels has served as the 14th president of Johns Hopkins University since 2009. Under his leadership, Johns Hopkins continues its preeminence in education, patient care, and innovative discovery, and has continued its more than 40-year span as the recipient of more competitively allocated federal research funding than any other university in the country.
Quote from Ron Daniels
"A rich diversity of people, background, experience, and thought is central to our work; to our missions of education, research, and service; and to our commitment to freedom of inquiry and expression.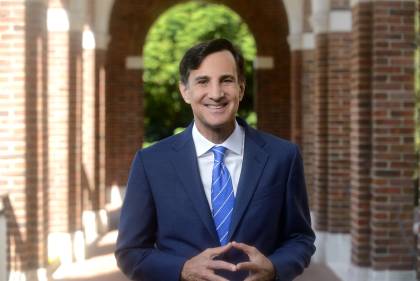 Name

Ron Daniels

Title

President
Leadership Priorities
Through his leadership, President Daniels has played a key role in strengthening and expanding Johns Hopkins' community engagement in Baltimore and beyond; championing individual excellence and access in higher education; nurturing collaboration that spans disciplines and reflects the diversity of ideas, experiences and thought that fuel innovation; and arguing for the indispensable role that universities like ours can and must play in fostering democratic societies.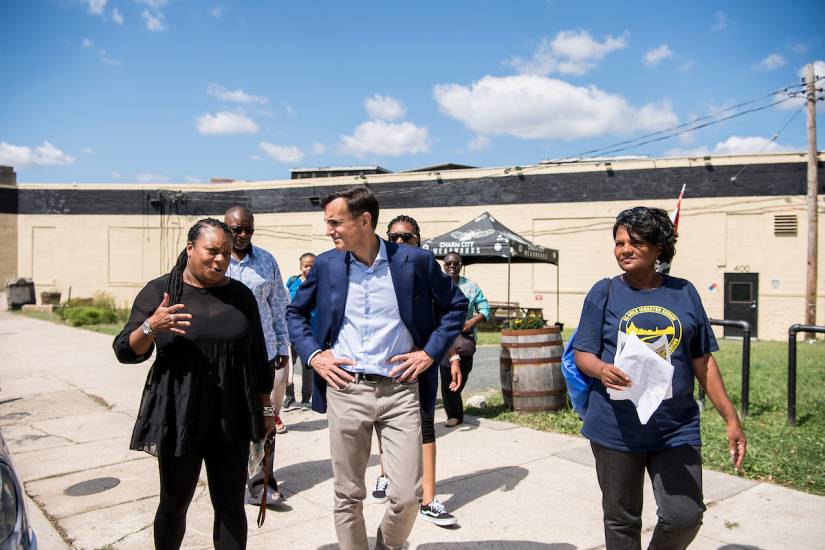 Commitment to Community
As President Daniels often says, Johns Hopkins is not only in Baltimore, but truly and proudly of Baltimore, and the success and well-being of Johns Hopkins is inextricably linked to the success and wellbeing of the city we call home. Under Daniels' leadership, the university has meaningfully deepened and expanded Johns Hopkins' commitment to our neighbors and communities in Baltimore through the creation of far-reaching economic, educational and healthcare initiatives in partnership with Baltimore residents and city leaders.
Individual Excellence
As America's first research university, Johns Hopkins has defined the modern American institution of higher education for almost a century and a half. We are committed to a simple premise: to be the best place in the world to grow, discover, and achieve. To continue that legacy, we must attract the most talented minds and, once they are here, help them realize their full promise and potential. Under President Daniels' leadership, the university has worked to foster the excellence of our faculty, students and staff and has dramatically increased accessibility for talented students from all backgrounds.
Democratic Engagement
Since 2010, the share of the global population living in democracies has declined from 52% to 32%. President Daniels has strongly advocated for the indispensable role universities play in democracy through the promotion of social mobility, civic education, public trust in facts and expertise, and engagement across difference. From the 2017 launch of the SNF Agora Institute to the inaugural Democracy Day for incoming students in 2021, he has championed actions and policies aimed at renewing universities' compact with democracy.
Quote from Ron Daniels
At a time when democracies around the world and at home seem more fragile than we ever imagined, universities like ours have no choice but to renew our commitment to keep the idea of democracy alive, vibrant, and strong.
Name

Ron Daniels

Title

President