Community Partnership and Economic Opportunity
Develop a new generation of partnerships and programs to support the aspirations of our neighbors and generate economic opportunity for the city of Baltimore and other communities of which we are a part.
One of our abiding institutional priorities is to continue to channel our capabilities into strengthening the city we call home. We will:
Invest in our capacities for economic inclusion and job creation throughout Baltimore.
Deepen our partnerships with our neighbors through programs and initiatives built on a foundation of consultation and collaboration.
Make our university more open and accessible to our neighbors.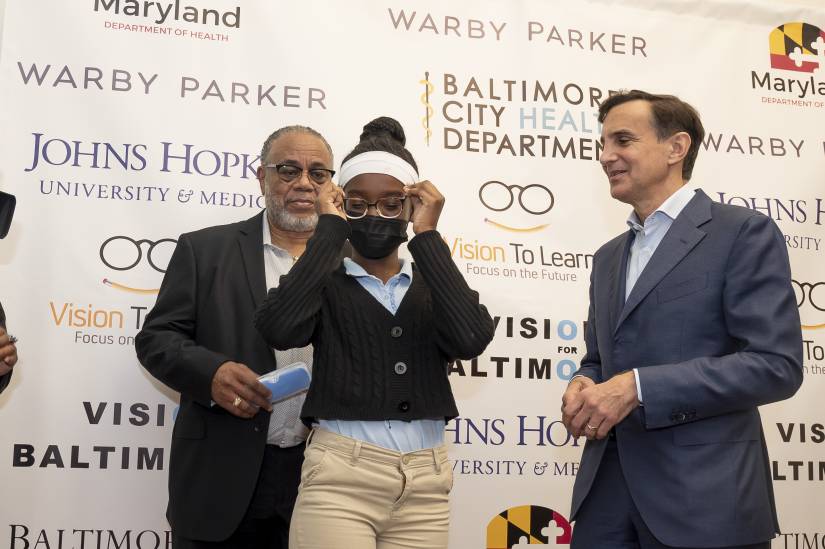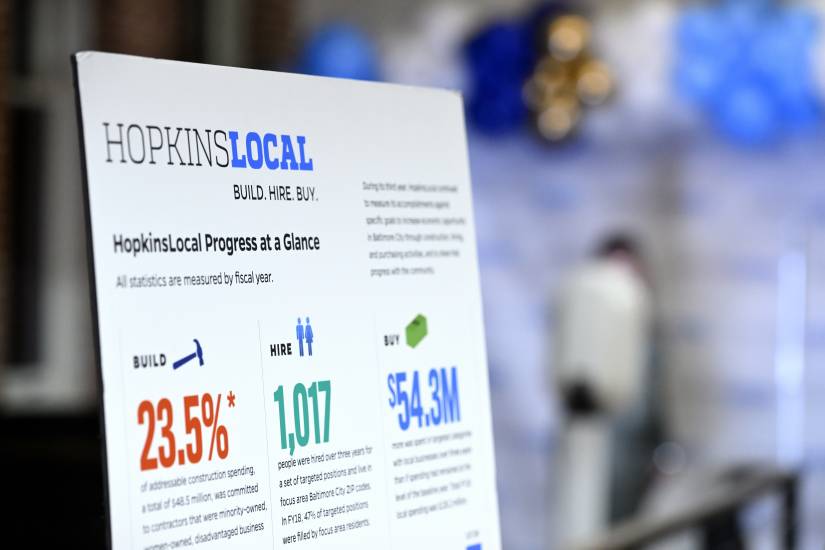 Why this goal is important
We understand that the continued flourishing of our university depends on the success and vitality of our city. As the city's largest private employer, we recognize that we have a profound role to play as a source of economic opportunity, neighborhood investment, and job growth in the city. As we advance these and many other community partnerships, we remain focused on the ways in which our city continues to struggle with poverty, crime, and intergenerational inequality. And we are determined to harness our financial and human capital to prioritize the voices of the people in our community, and form enduring relationships with our neighbors and every level of government.