Forging collaboration across disciplines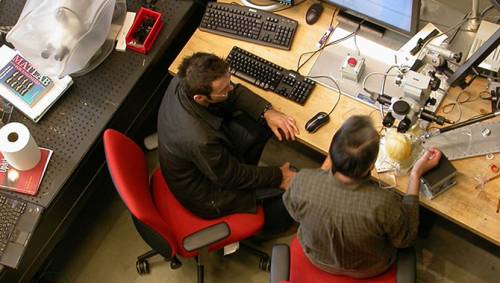 Tomorrow's most pressing questions will not be confined to silos, and neither will the solutions. From its earliest days, Johns Hopkins has embraced robust collaboration across world-class teaching, research, and community service, understanding that both our intellectual curiosity and our drive to advance humanity are better served if we work together.
We continue to remove the barriers that stand in the way of interdisciplinary scholarship and research, foster interactions across the university that respect the core foundations of our disciplines, and catalyze the next generation of research and discovery.
This One University ethos is embodied across our institution in myriad ways. From the Johns Hopkins Coronavirus Resource Center to groundbreaking initiatives like the Bloomberg Distinguished Professors program that are attracting the world's most creative thinkers to joint appointments within our faculty. Additional cross-divisional efforts such as Miller Department of Philosophy and Alexander Grass Humanities Institute are fueling new areas of scholarly endeavor, while the SNF Agora Institute, Kissinger Center for Global Affairs, and Ralph S. O'Connor Sustainable Energy Institute are addressing society's most complex global challenges. Efforts like the Bloomberg American Health Initiative, Kavli Neuroscience Discovery Institute, Malone Center for Engineering in Healthcare, and the Precision Medicine Analytics Platform are meeting the emergent challenges in basic science, public health and medicine. And a new state-of-the-art campus in the heart of Washington, D.C. will house academic programs from nearly every division of the university.