Supporting our faculty, students and staff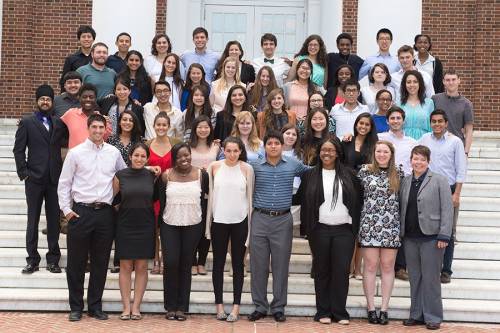 As America's first research university, Johns Hopkins has defined the modern American institution of higher education for almost a century and a half. We are committed to a simple premise: to be the best place in the world to grow, discover, and achieve. To continue that legacy, we must attract the most talented minds and, once they are here, help them realize their full promise and potential.
For our students, this means unparalleled opportunities for intellectual growth and accomplishment, and connections to mentors, the community, and one another. For our faculty, it means an intellectual environment that supports bold innovation, freedom of thought, collegiality and discovery, and the relentless pursuit of excellence. And for our employees, it means a workplace that respects their contributions and provides meaningful pathways for professional development and advancement.
Fueled by the historic 1.8 billion gift of alumnus Mayor Michael Bloomberg, the excellence and diversity of our undergraduate student body has grown dramatically. In spring 2021, we announced the launch of the $150 million Vivien Thomas Scholars Initiative to expand pathways to careers and leadership in STEM fields for historically underrepresented scholars. Since 2015, the university has committed $30 million to our Catalyst and Discovery Awards to support more than 800 early- and mid-career scientists as they take on high risk, high reward research. And under President Daniels' leadership, Johns Hopkins has established more than 300 new endowed professorships representing an 89% increase. In addition, we have launched or expanded several key supports for staff, including the creation of paid parental leave policies and increased grants to support homeownership through our Live Near Your Work program.